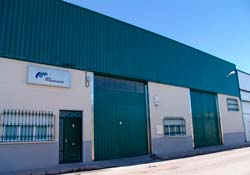 Remma is located in the land of Quixote and in the heart of Spain. A small company formed by people of high level of training and specialized in work done in stainless steel for the food industry. Since its creation in 1989, Remma has held several awards and recognitions in the quesero sector and especially in the metal sector at the business level.
In its international expansion it has more recognition every day and more than 50% of its turnover for the foreign market.
In our workshops stainless steel is treated with the delicacy that those manufactured to offer the customer the highest quality, avoiding all contact with ferrous metals that can contaminate stainless steel.
Our constant development and research and countless customers endorse us and guarantee a final warranty product.