Closed curdling vat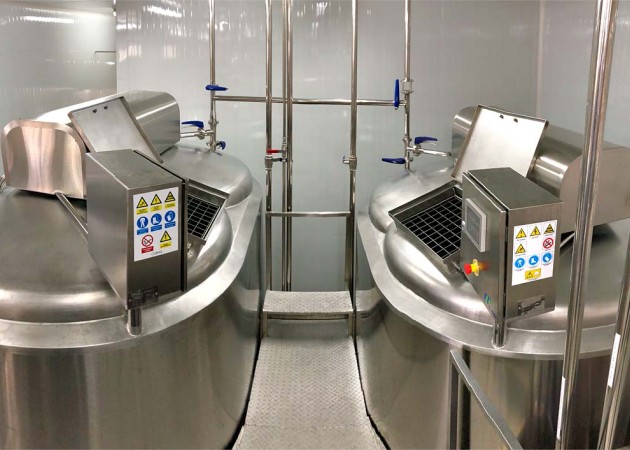 Closed cheese vat a double "0", flat or concave bottom.
Programmable digital touch screen according to the product to be manufactured. It integrates all the controls for temperature, rotation, speed, alarms and heating times.
The heating is done in a closed circuit feed using hot water or steam, and insulated steel outer layer.